Next up on our daily activities in France was a trip to the local market in a place called Felletin…
There are loads of stalls selling a wide variety of foods, homewares, clothing, jewellery, ornaments and much more.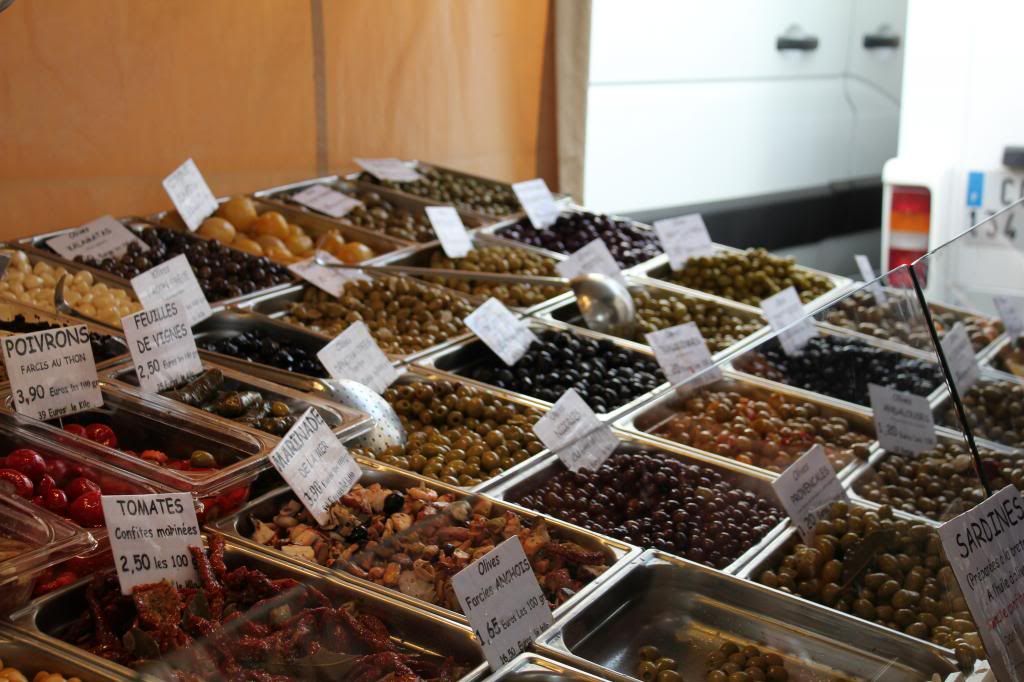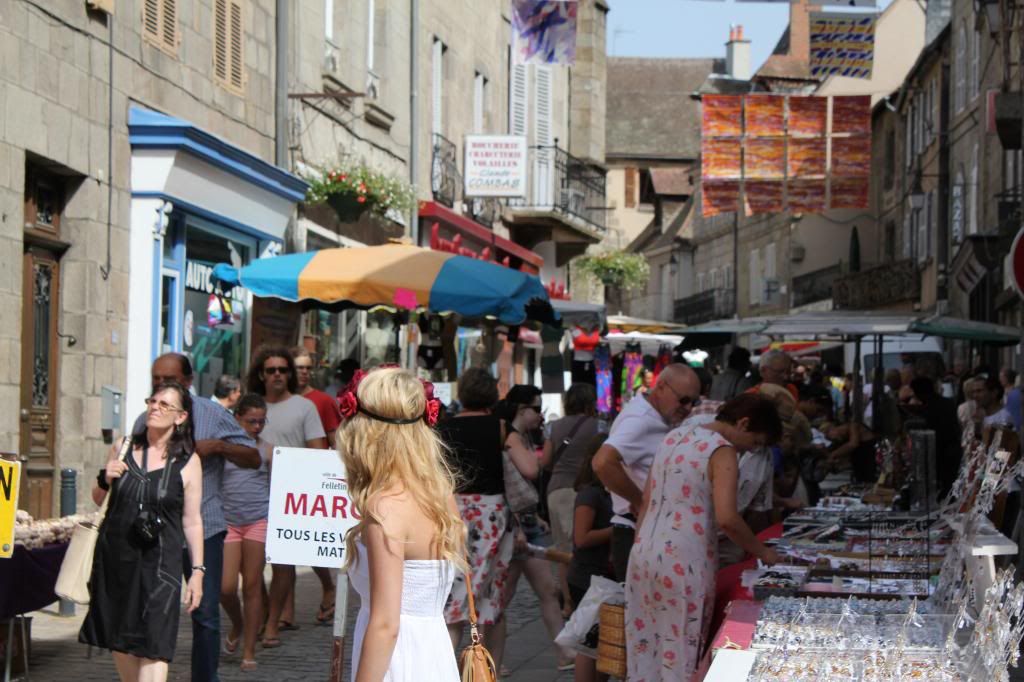 The market starts at 8am and is over by 12pm so you have to get there early. It's also very busy in the summer months apparently, which was proven to us by the difficulty parking!

Luke bought his mum a lovely bag from this stall.

My mum and her sister, looking all matchy in their hats.

The boyo.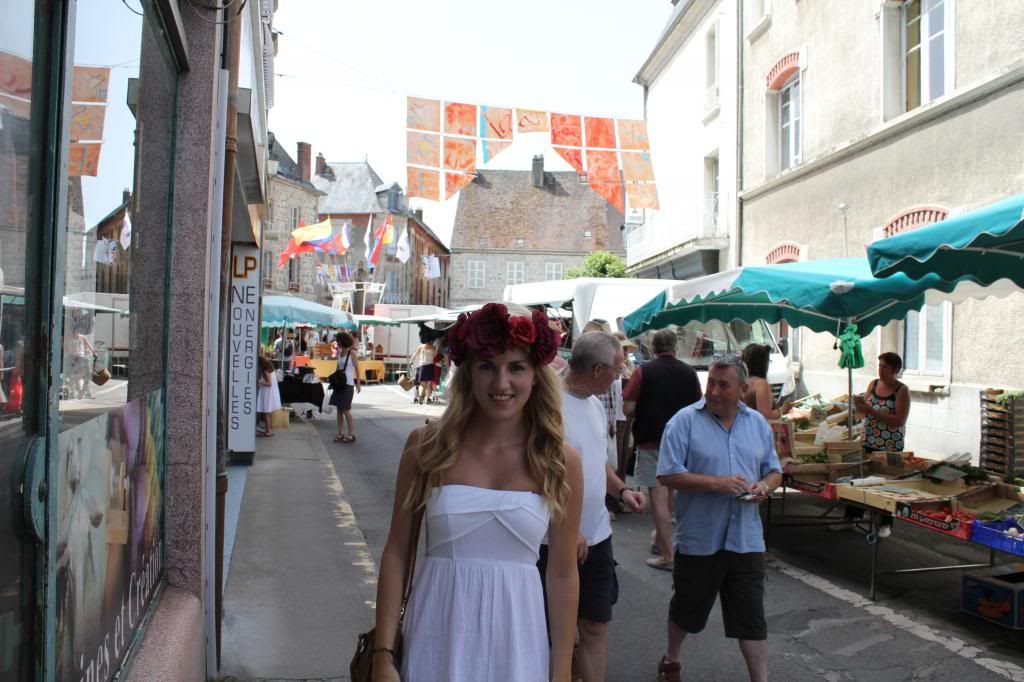 My uncle told me that my floral crown was a bit too much for Felletin market and that I would get funny looks, but who cares! Maybe soon in Felletin they will all be wearing them, then he'll be shocked haha.
Later on in the afternoon after the market was over, we went over to another village to see another house that my aunt and uncle own, in a place called Crocq. It is a very traditional old French-style village with little winding streets and shutters on all the windows.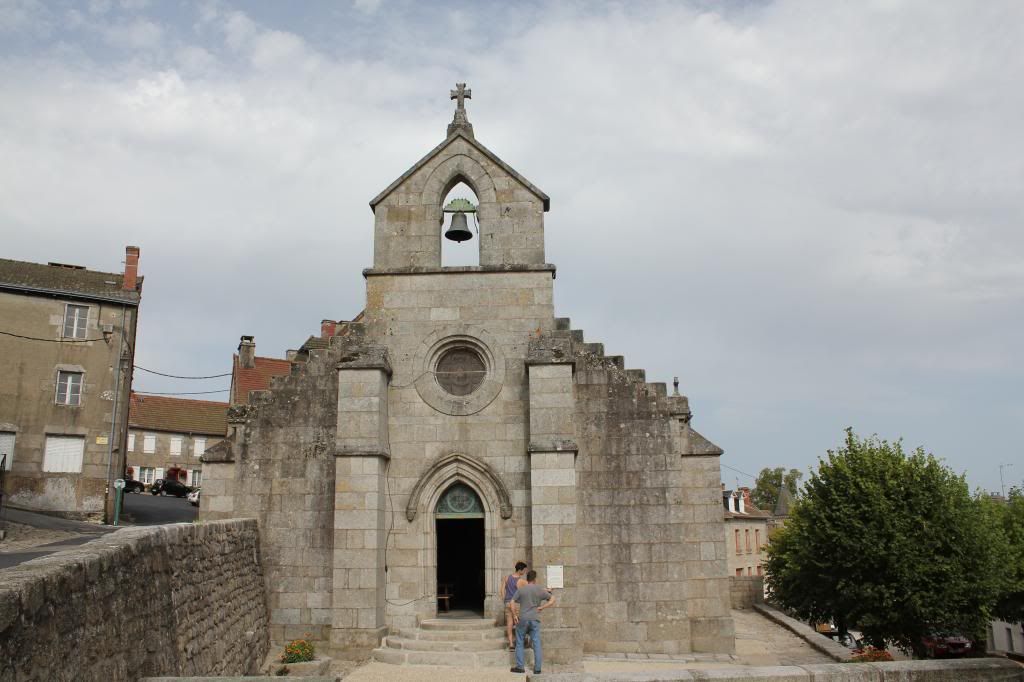 Opposite their house is this lovely little chapel/church.
Their house is this little piece of building on the end. I didn't take any photos inside because its not much to look at as it needs a lot of work doing. When they do it up they hope to rent it out as a little holiday home, it will be a lovely place to stay when its finished.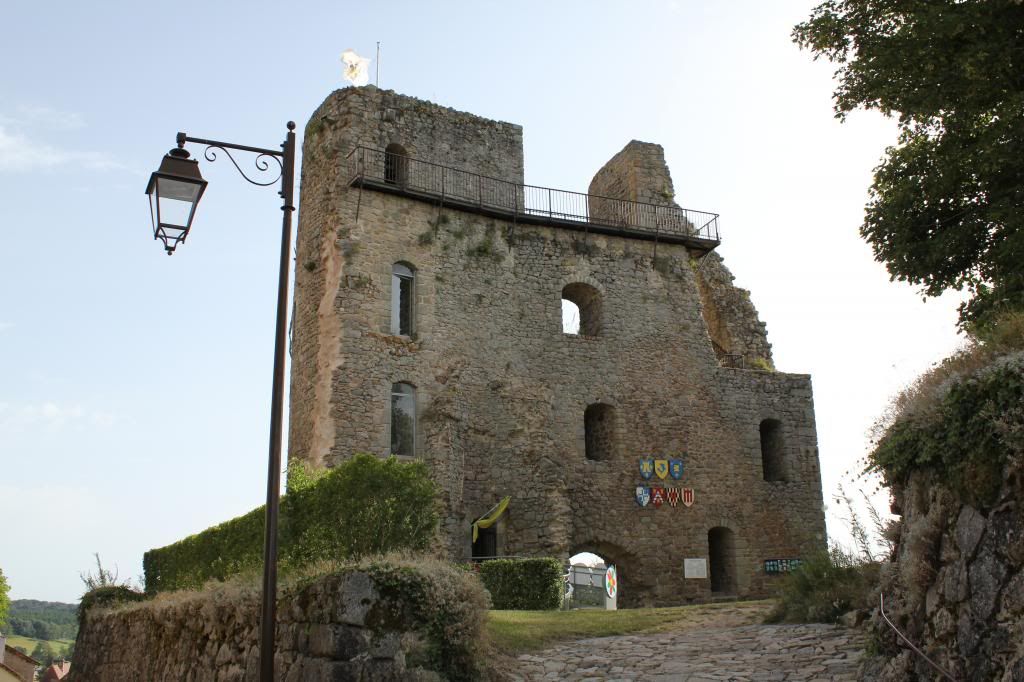 After visiting the house we went to the top of the village to the old castle towers. It was €2 to go to the top so we braved the windy walk up it.

To be greeted by this view, well worth the €2!

Theres my uncle trying to look intelligent and viewing the landscape haha.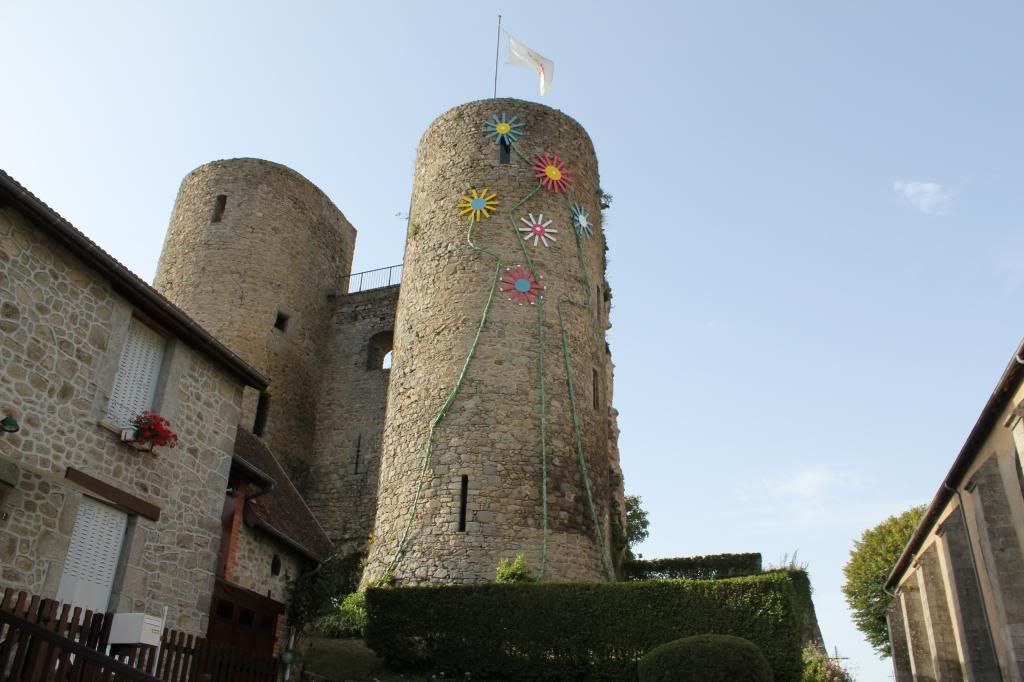 This is the towers from the front, not too sure what the flower design is about but it looks rather nice. Anyway thats the end of another days adventuring in France, only 2 more days to post about now! I quite like doing these travel-y lifestyle-y posts, if only I could travel every couple of weeks to somewhere new, that would be perfect! 🙂