Continuing with my posts about what I got up to in France the other week, here's a little one about when we had pizza for dinner down by the lake. First we went into the nearest town, Aubusson, to get our pizzas. The town of Aubusson is really beautiful and old style French so it was nice to have a wander in the early evening.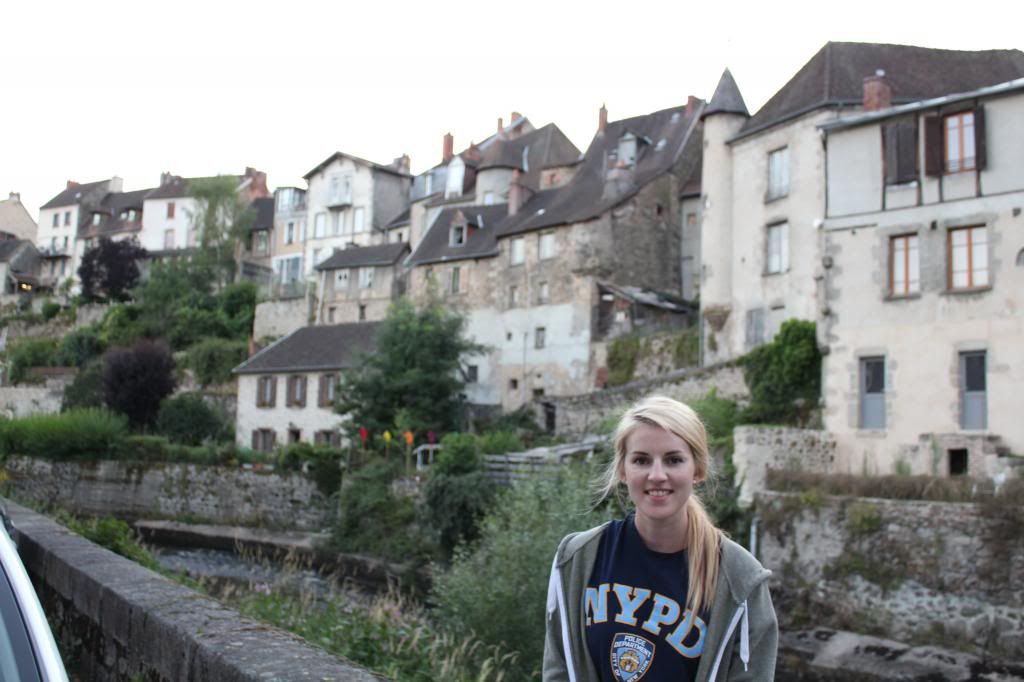 Looking rather dressed down but who needs to dress up for pizza at the lake!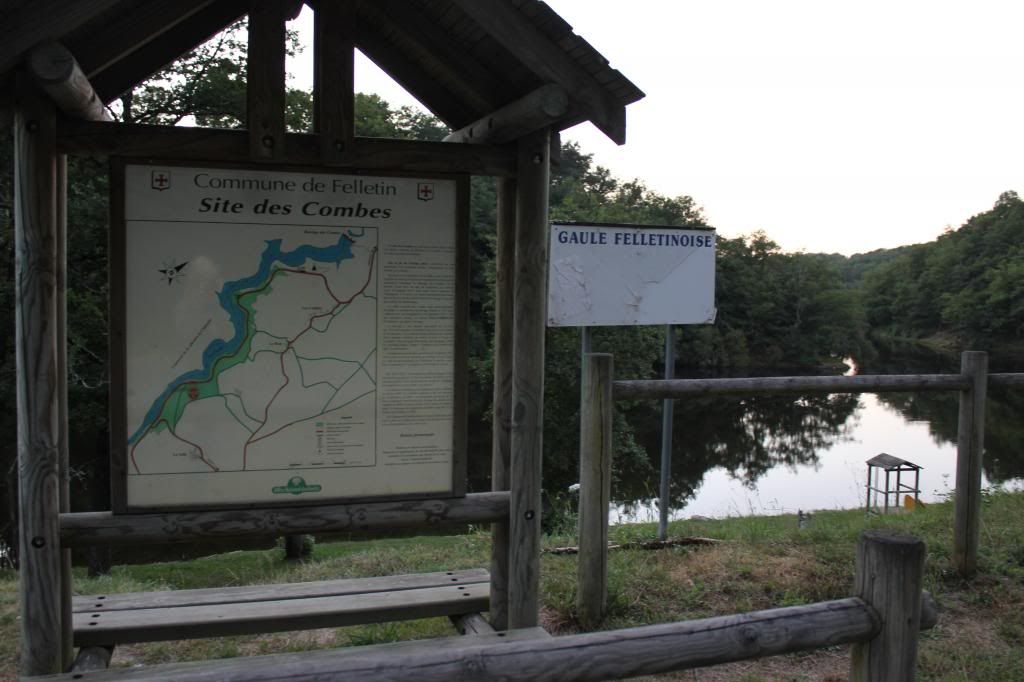 The pizzas we had were absolutely delicious, made in a proper stone bread oven, all floury and cheesy, perfect! We didn't take cutlery so we just got stuck in and ripped pieces off.

There's the family getting stuck in!
This lake has a bit of meaning to our family as most of my family on my mums side went down for a holiday together in 2003, making it 10 years this year since we went. It was a great holiday together and we have a home movie of it that I recently put onto DVD. In this DVD, a 12 year old me climbed to the top of this climbing frame and sat there looking out to the lake on my own. What can I say, I liked going off on my own and being a loner when I was a kid, probably something to do with being an only child! Ha. But I just had to climb to the top of it again for a 10 year reunion. A lot has changed in those 10 years so it was nice to go back and think about the lovely memories I have from that holiday and with all my family.

I'm glad we all went back for a reminisce, and it was nice to show the boyf a snippet of my childhood. Maybe I'll be back there in another ten years for a 20 year reunion?
Do you like going back to places you visited when you were little?