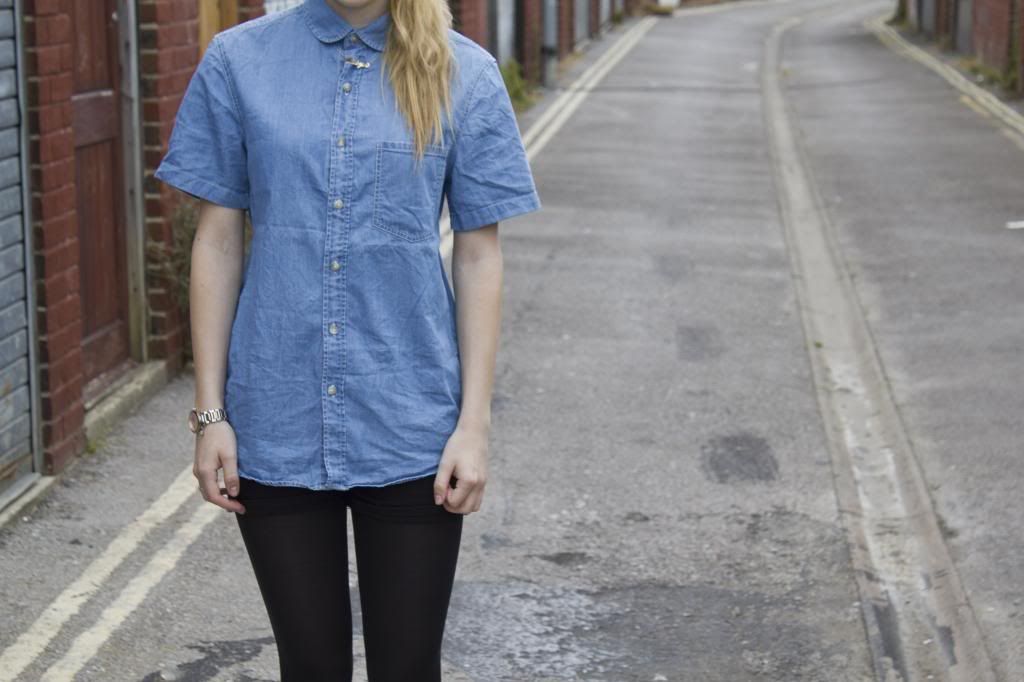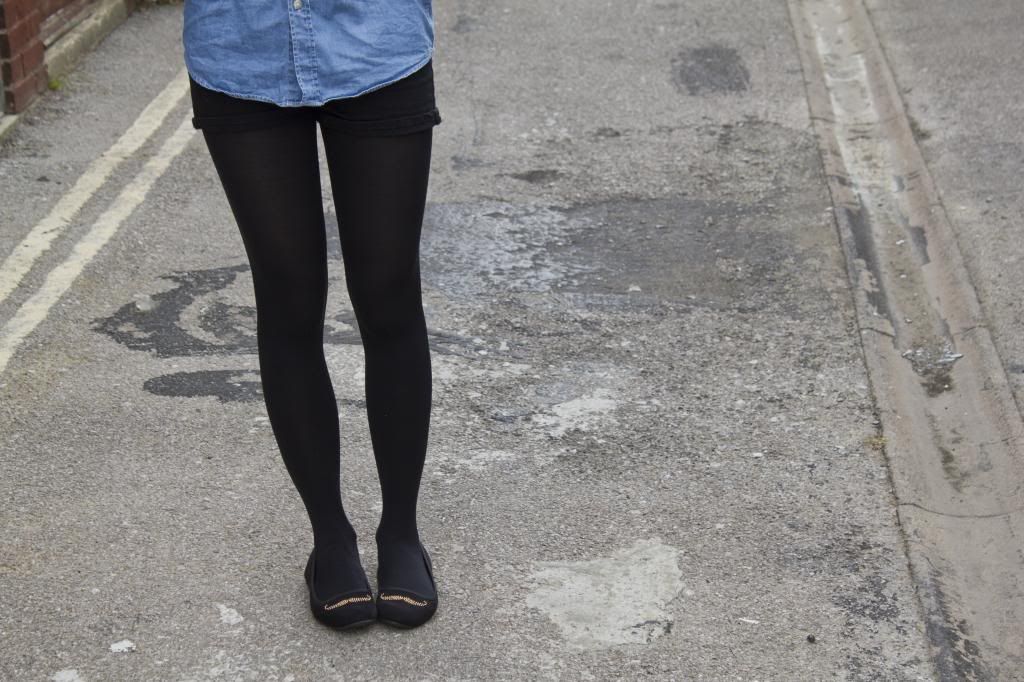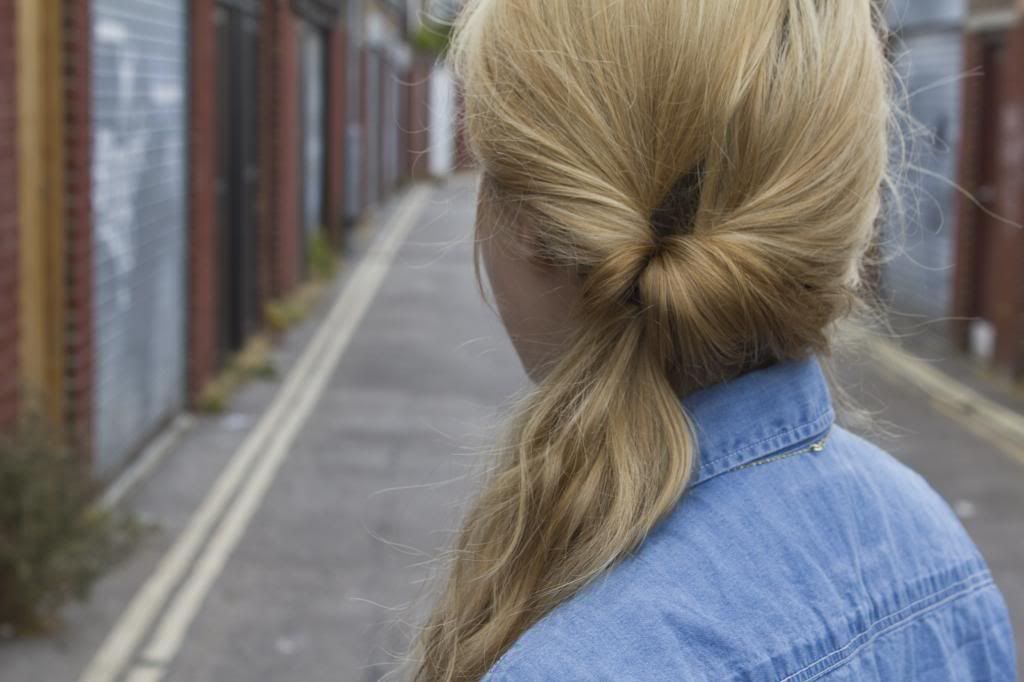 Shirt – Topman
Shorts – H&M
Shoes – Primark
Necklace – a gift from my mum
Lipstick – MAC Brick-o-la
Contrary to what it may look like, I am actually wearing shorts in these pictures, they've just blended into my tights almost. One thing I wanted to say as well is that it appears I am a useless source of information. The magazine 'Cloth' that I was raving about in one of my recent posts has ceased distribution! About 2 days ago I received my latest issue in the post which I was really excited about, but then found a letter in with it saying that they are stopping producing it and my subscription will be transferred to some other magazine which I don't really like the look of. So my post the other day was pointless because you won't be able to get it after the current issue, how annoying! Its also annoying because I think I've only had 2 copies of it in my subscription, so if the replacement turns up and its rubbish then they better let me cancel the subscription!
Anyway in other news, I'm still trying to sort out my stuff at home and move it all back in, its a slow process! I also have to get ready for my holiday next Thursday which is rather exciting! I think its starting to look like I'm taking a 'gap summer' before I start looking for a job/experience, I've got too many holidays and things to do at the moment!
Are you having a nice summer so far?
Feeling like a bit of old Good Charlotte today