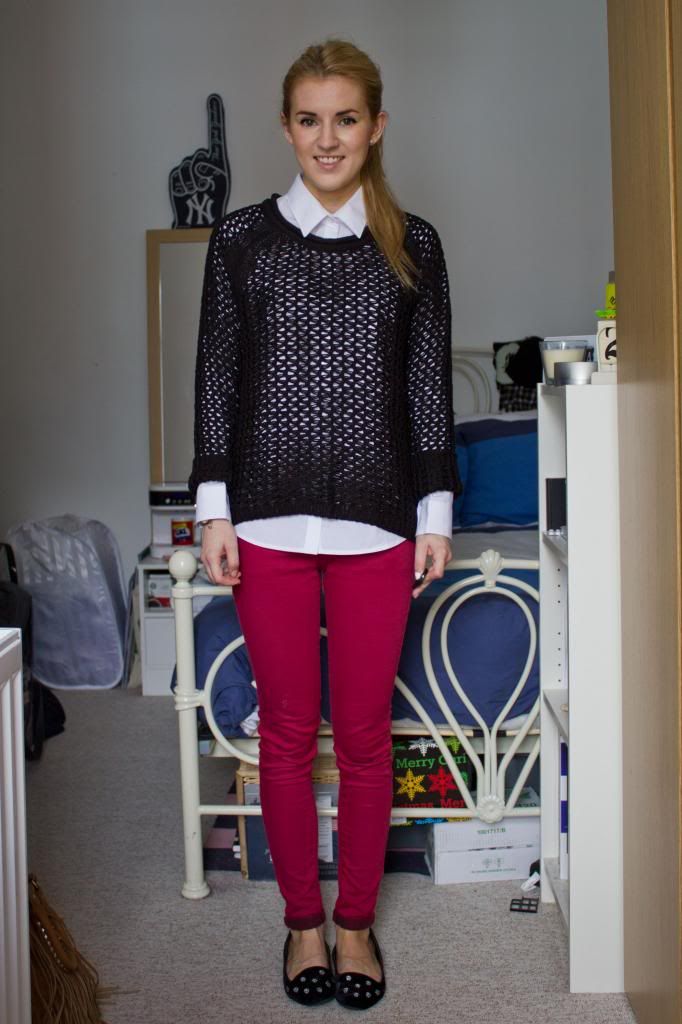 Jeans – Topshop Leigh
Jumper – H&M
Shirt – Asda
Shoes – Primark
Just a quick post today of an outfit I wore a while ago and haven't got round to blogging yet. Currently me and the boy are looking at a cheap European sun holiday to go on in about two weeks time, but we can't decide where to go, we just want some sun! Even though the weather in the UK has been relatively ok the past few weeks, it isn't quite pool and sunbathing weather.
Other than that I haven't really been doing much, just making the most of my free time before I have to sort out a job. I also moved all of my furniture out of my uni house yesterday, its officially all coming to an end!
Anyway, better get back to holiday searching!

I loved the original of this song because of the lyrics, but this version just makes it more upbeat and dancey 🙂