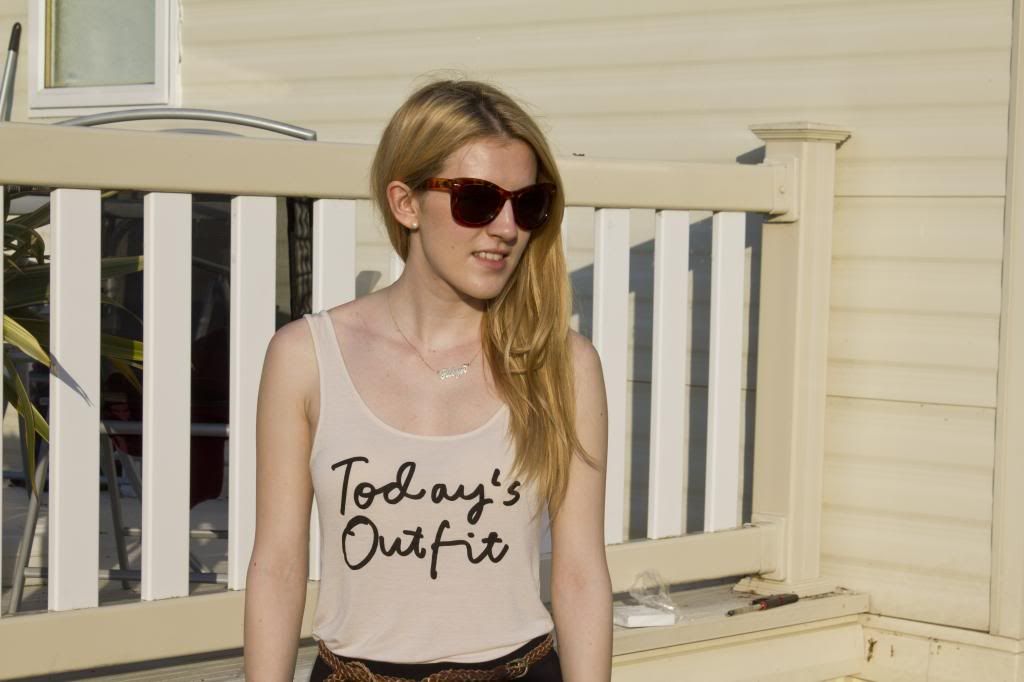 Yesterday was another sunny one for us so we got outside again to make the most of it. This time we went for a trip to my mum's little holiday caravan she has down here in the South of England. My mum was down for the night so we wanted to make the most of it. We also popped to a new shopping area that has just opened down here, Whiteley.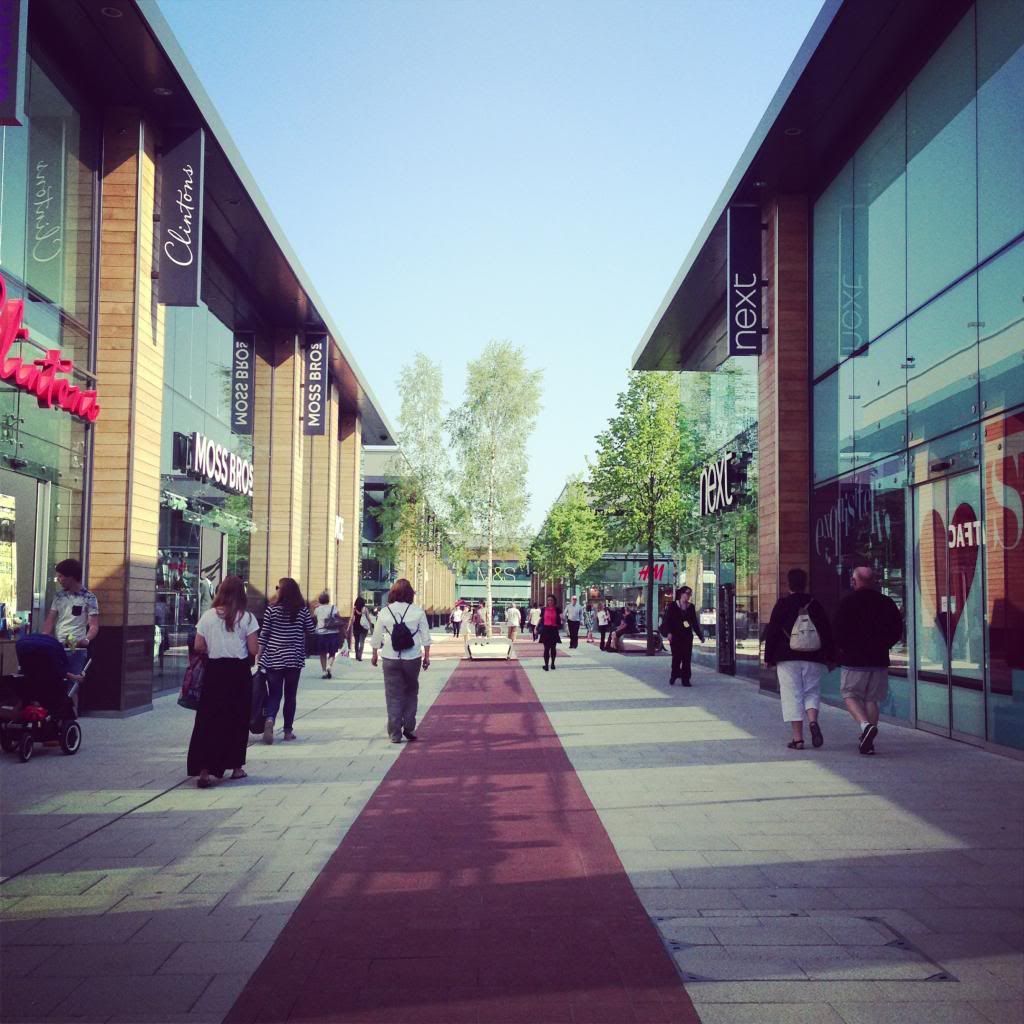 Whiteley sits on the same site where an outlet shopping centre used to. This was demolished in 2011 shortly after my mum bought her caravan and since then this new centre has been in development. It is now finally opened! Unlike the old shopping centre, these are not outlet stores, they are ordinary high street stores. It is not a huge area for shopping but it does have a fair few good shops that I like such as Boots (which is quite big), Topshop/Topman, River Island, Schuh, H&M, Paperchase, and many more. It also has a selection of restaurants if you want to eat there too.
The way in which it has been laid out and designed is lovely. It is very open and airy, with trees and glass fronted shops, and wood panelling details. They also have these cute little animal statues here and there which just give it that little bit extra. I thought they were a great little detail!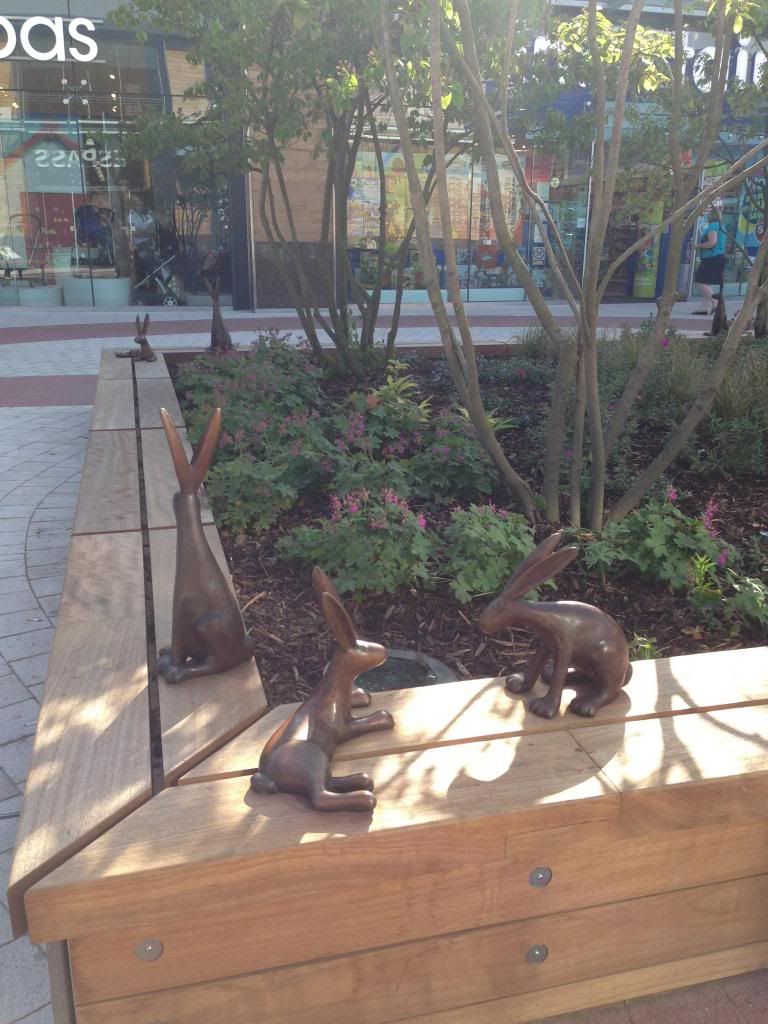 If you want to find out more about Whiteley then visit their website here.


After Whiteley we then headed over to my mum's holiday caravan.


When we got back we got the boy to build the BBQ and start the coals going, he definitely has his uses! 😉


Me and mum got the food ready and relaxed on the decking in the sunshine with my iPod on, perfect!


My mum, engrossed in her phone as usual!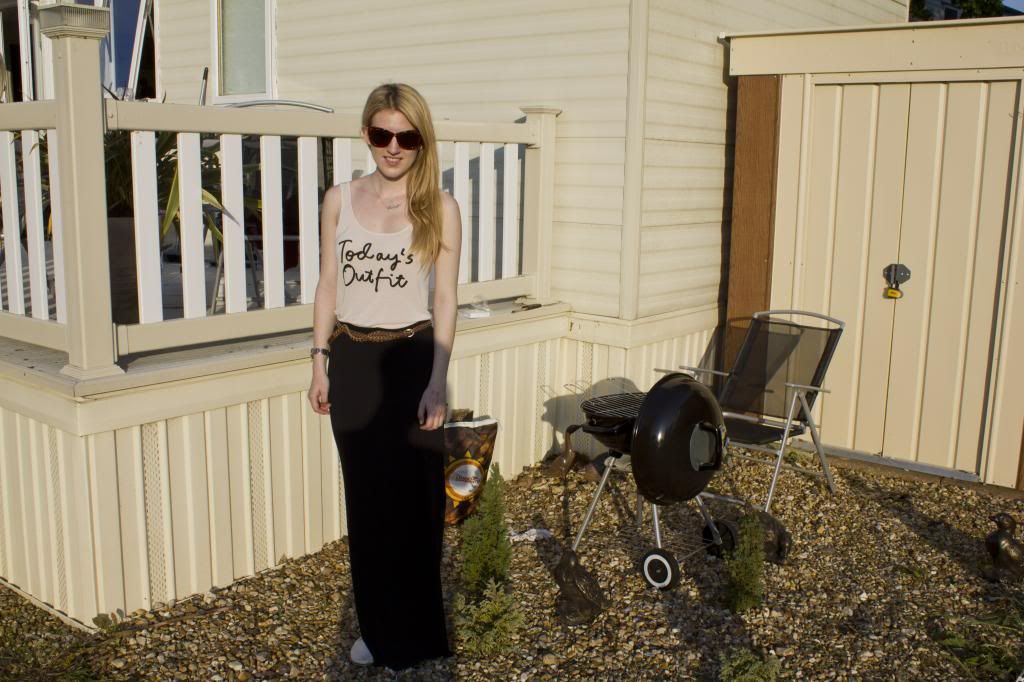 I then persuaded the boy to take some outfit photos for me, even though my pasty skin was out in full force again.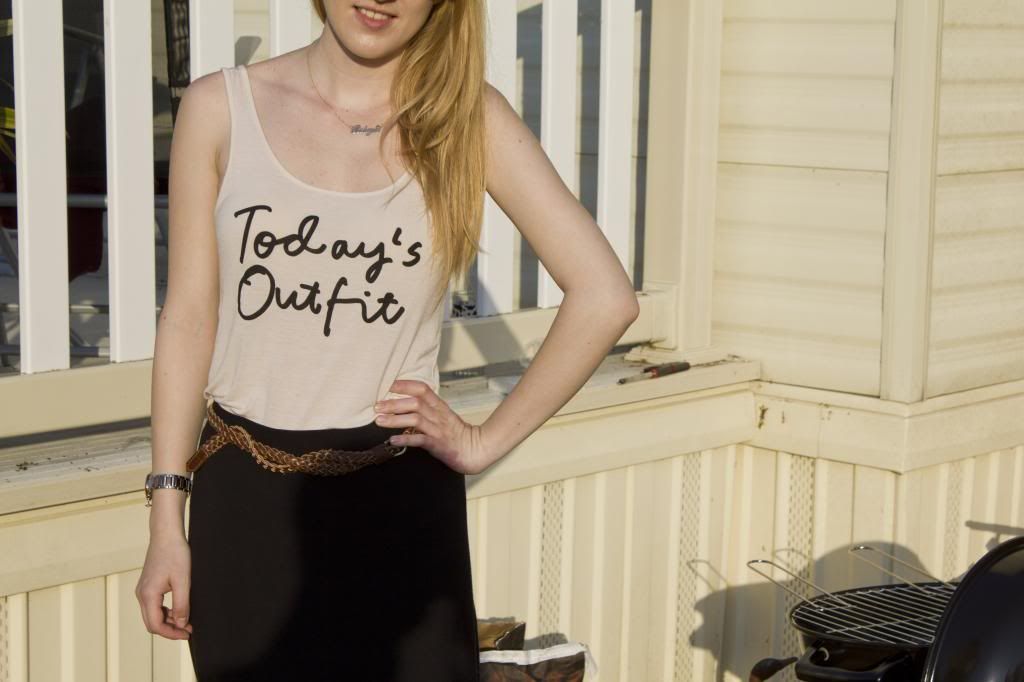 Skirt – River Island. Top – H&M. Belt – Primark. Sunglasses – H&M. Name Necklace – Ebay.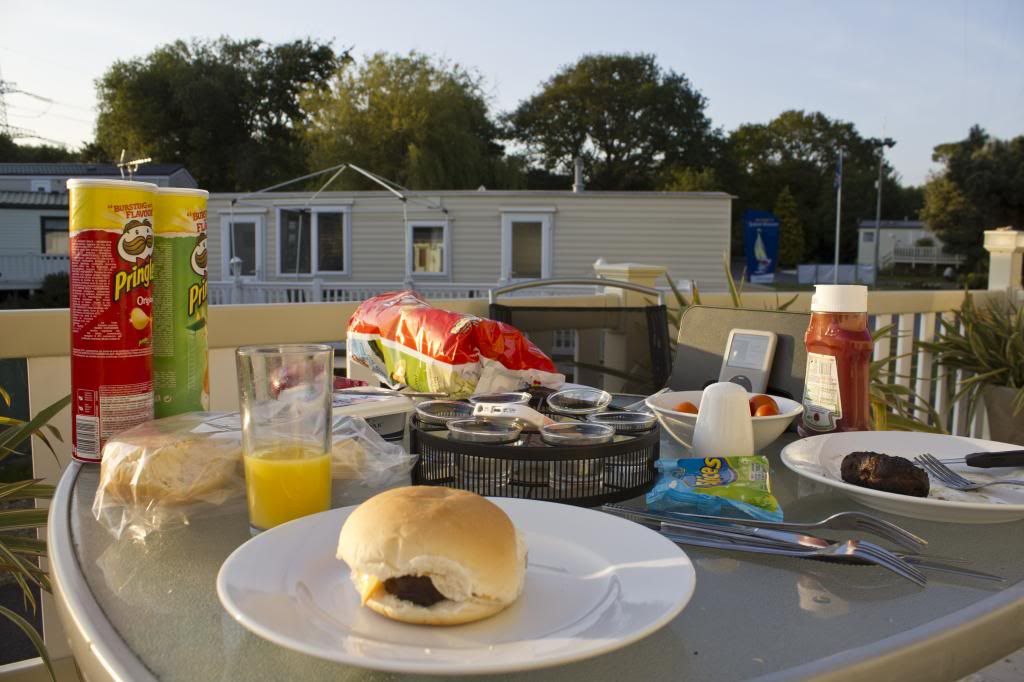 We didn't have a big feast as there was only 3 of us and it was a last minute decision, just some burgers, sausages, potatoes, crisps and corn on the cob. We decided we will do a bigger and better one in a couple of weeks when we have more time.
Just a little shot inside my mums 'palace' as she calls it, its her little safe haven away from the stresses of her work life at home. Please excuse the mess, according to my mum yesterday, "she just doesn't care!". Oh the joys that await me when I move home with her in a few weeks! haha. All in all it was a great little day. Today me and the boy have been on another adventure so I will be posting the pictures of that tomorrow. It makes it so much more fun and easy to get out there and do things when the weather is nice, please stick around English sunshine!
Speaking of sunshine, this is such a perfect 90s song for it, go on, have a listen! It'll make you feel all summery 😉