As the weather has been so beautiful recently, the boy and I have decided we need to make the most of it and adventure a bit before we leave our uni towns! That decided, we have now been to different parts of the Portsmouth coastline twice over the past week.

Its very pretty along the Portsmouth coastline and today we found these adorable pastel beach huts, I love them!


It clearly takes 3 arms to take one photo! (see the reflection in our glasses?)


posing shmosing

just because we're cheesy like that
Me Instagramming! Its gotta be done! And I'm loving the Beautiful Mess app for photos, made by the creators of the A Beautiful Mess blog Elsie and Emma. I'm trying not to use it on every photo I post, but its very hard to resist with the cute girly nature of it! Follow me on instagram – @robyncaitlin if you want to see the photos I've used it on. Now I just need to resist buying all the add on packs you can get for it!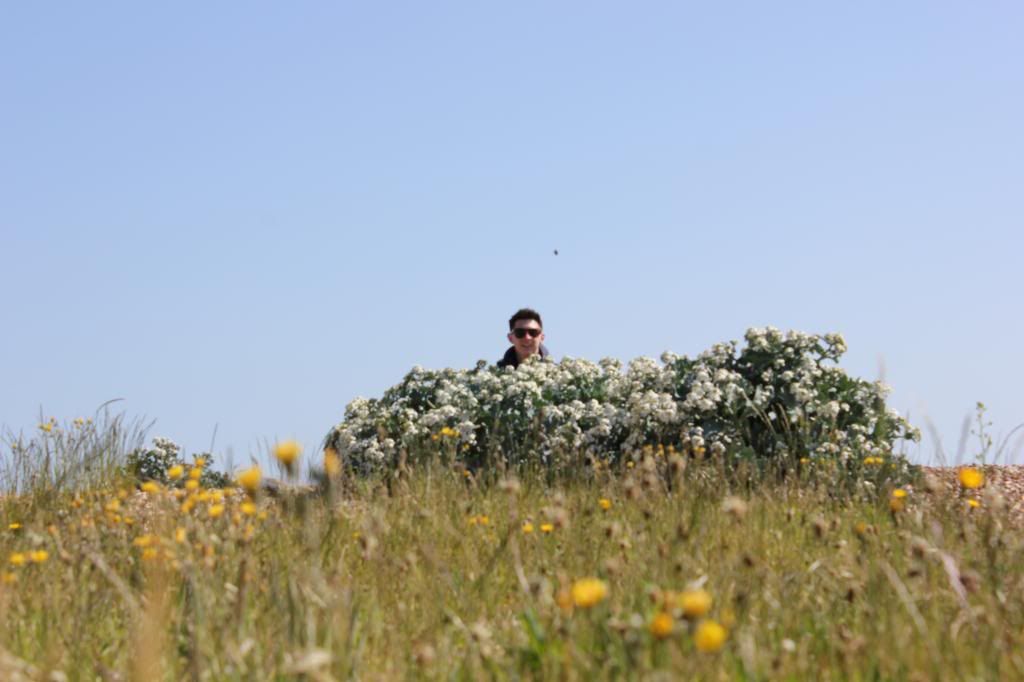 The boy said take a photo of me hiding behind this bush (I'm not sure why either) and then proceeded to throw stones in my direction! See one of the said stones just above his head. Boys are so annoying aren't they! The rest of this week we are hoping to do some more adventuring around the area and making the most of the weather! Is it nice weather where you are?
Both times we have been to the beach I've had to sing this song, its just perfect. I miss The Kooks!