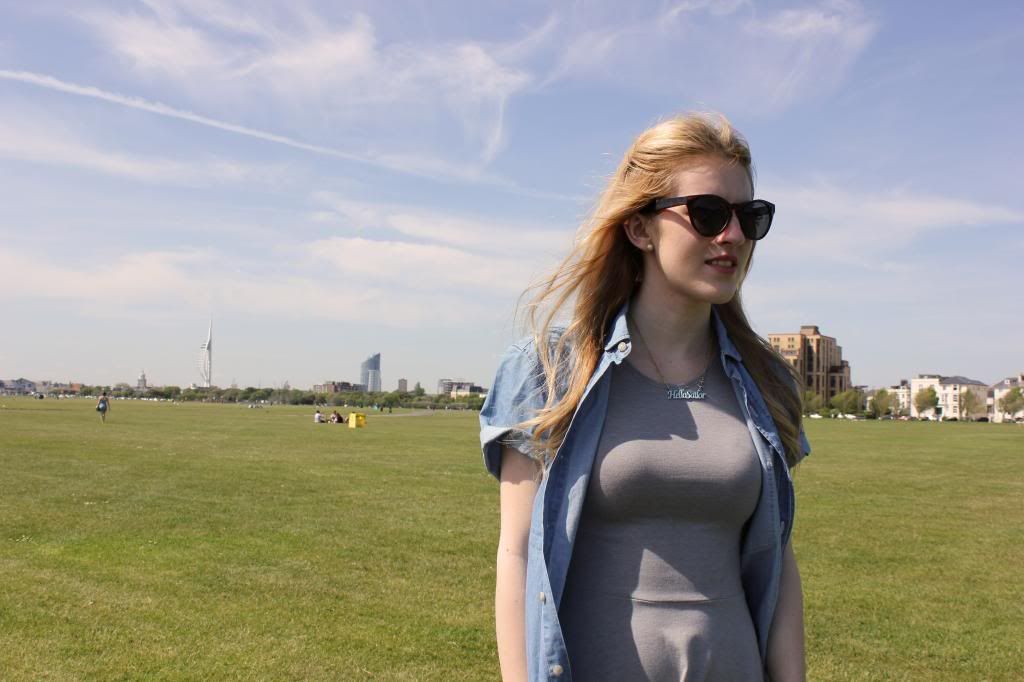 Shirt – Topman. Dress – Topshop. Necklace – Topshop. Pasty Skin Colour – All my own.


My awkward tourist face.

Yesterday was one of those days where you try to take outfit photos and you just hate all of them. So here are a selected few of the ones that I didn't completely hate. Another day of just getting out of the house and having an adventure around in the sunshine. In the morning I went and packed up more of my uni room, it really feels like its getting to the end now! Then in the afternoon me and the boy went for a wander down to the Southsea Common to meet some others. The boys had a kickabout (as they do) and I had a read of my book, perfect! Then in the evening we all watched Harry Potter and the Goblet of Fire, the boy is now halfway through his Harry Potter education. We quiz him after the movies to check he's paying attention haha. I definitely want to make this the best summer ever before I have to become an adult!
I love this song, favourite line that I like to sing loudly – "you're from the 70s but I'm a 90s b*tch"