So yesterday was my 22nd birthday. I can't believe how quickly the past year has gone. Above is the comparison of how I have changed over the past year. The main changes are obviously the colour of my hair and where it is parted. I feel like I look much older now, but that might just be me! This time last year I was in New York at a New York Yankees vs the New York Mets baseball game, and spent the day of my birthday touring New York on an open top bus, viewing the city from the Top of the Rock and the Empire State Building. So this year's celebrations were quite a bit quieter!
For my birthday this year I just had a quiet day with my mum, nan, dog and boyf. We went for a meal and then didn't do much else. Is this what the rest of my birthdays have in store? I feel like I've run out of all the fun ones and its just downhill from here!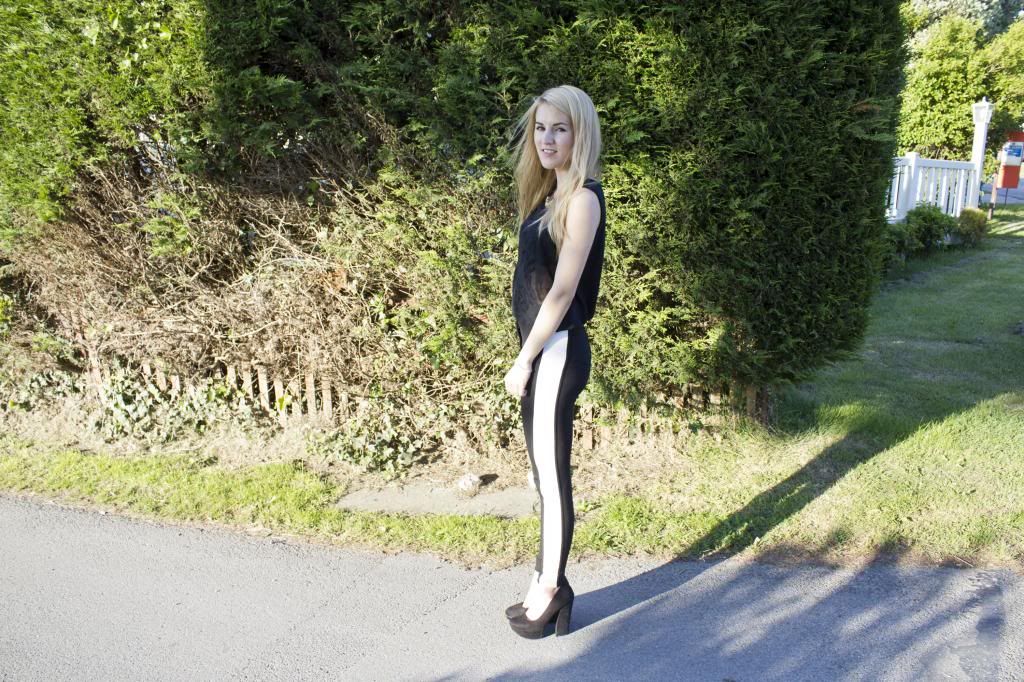 For the meal I dressed up a bit, being the birthday girl and all. My top is from George at Asda, trousers are Topshop, shoes are New Look and my necklace was a present from my mum.
You can see my photographer boyf's shadow in this one, he wasn't very patient with me taking photos because he was missing Johnny English on TV so the photos aren't great but I just wanted a few snaps to document the day. I posted some photos of the day on my instagram if you want to see any of those 🙂
So that was my quiet birthday, I think I want to do something big and exciting next year to stop me feeling sad about being 23! Don't go too quickly this next year, I don't fancy being 23!
Hope you had a nice day in the sunshine if you still had some where you are yesterday 🙂
The most apt song obviously.