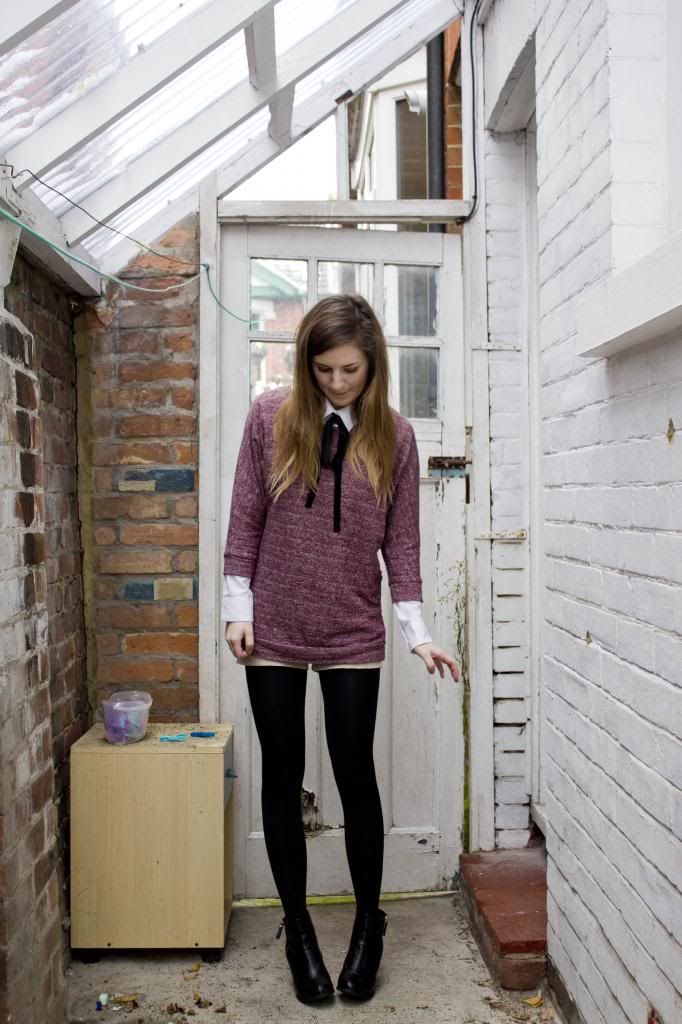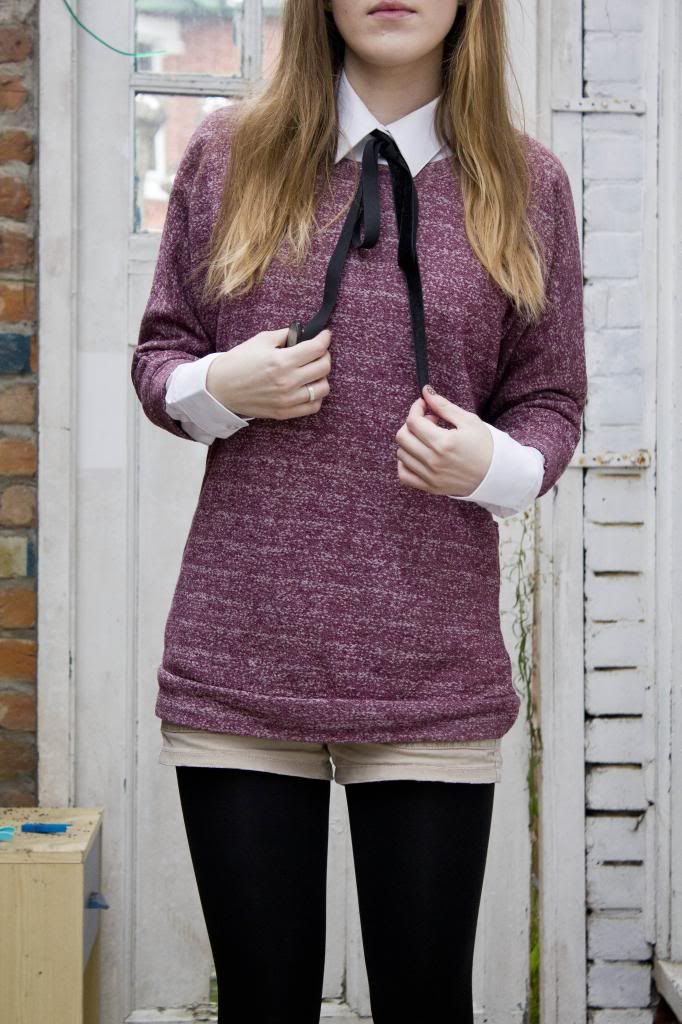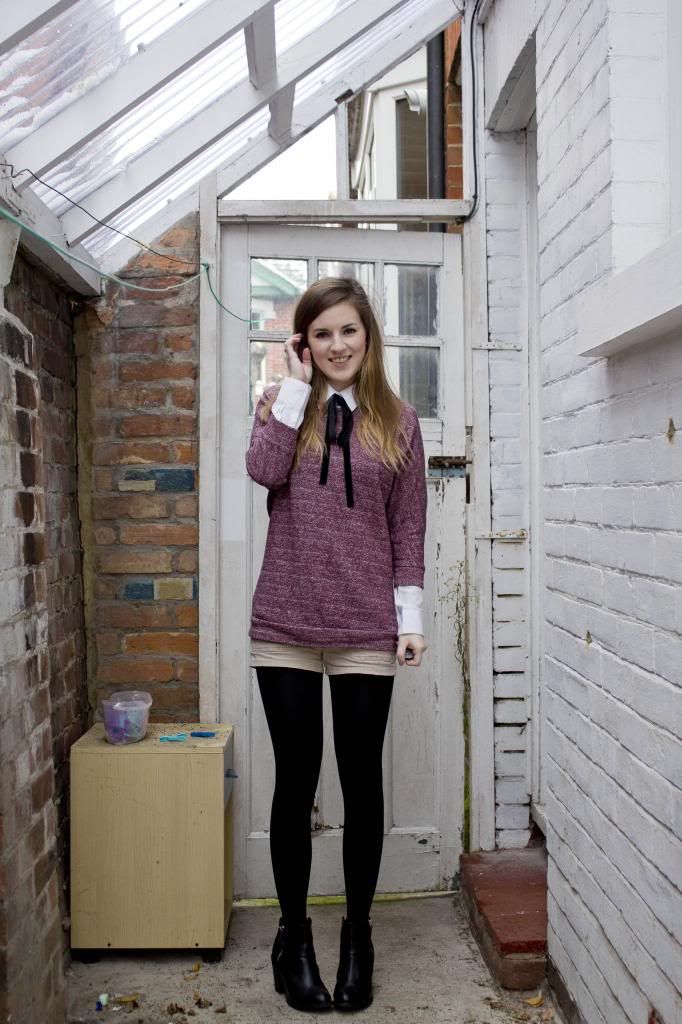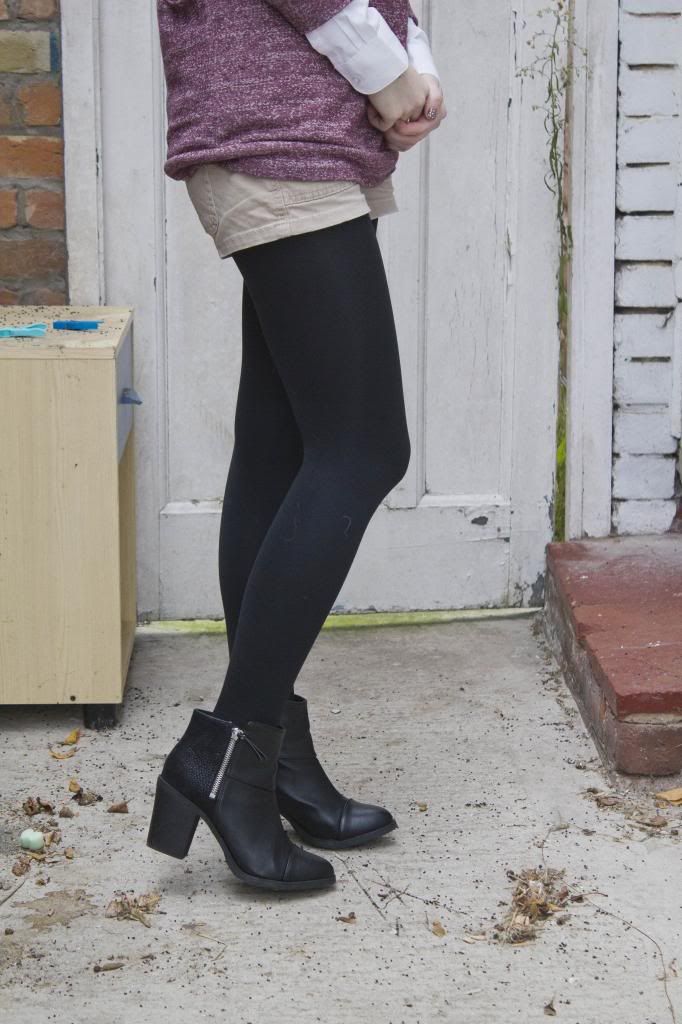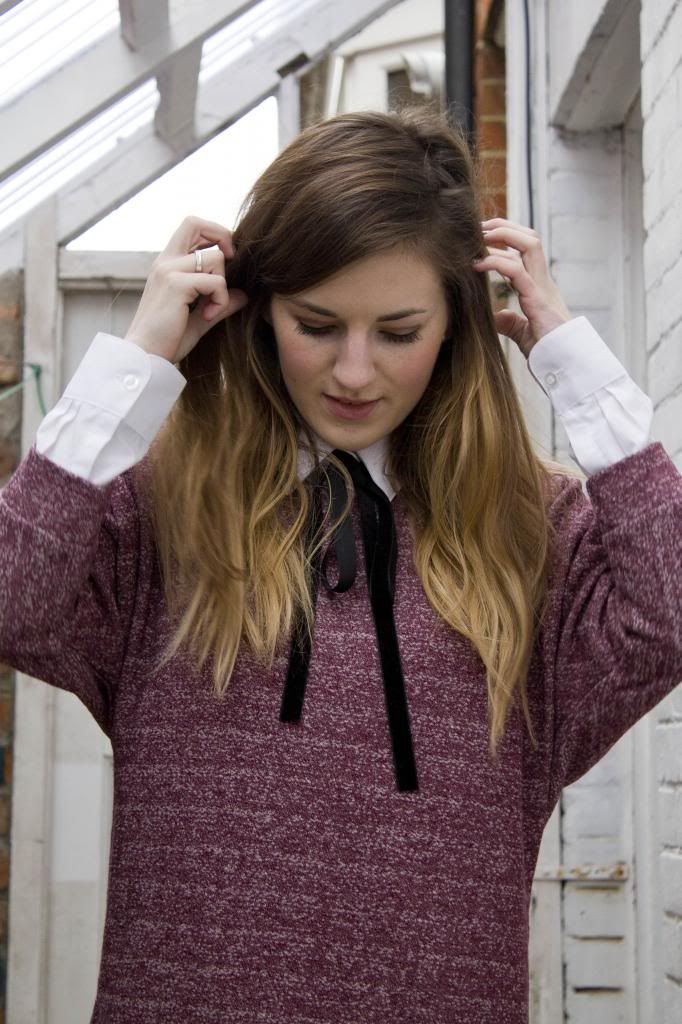 Shirt: George at Asda (children's schoolwear ;))
Jumper: Urban Outfitters
Shorts: Hollister
Boots: H&M
Necktie: Ribbon from Fabricland
This past two weeks has been pretty amazing for me, I found out I have firsts for both of my projects I've handed in so far for final year at uni, and I've been chosen to work on the Third Floor publication my uni produces each year. This publication is created by final year fashion students as their final major projects, so I put in a proposal to be responsible for the social media aspect of it and I was chosen to do it. So I'm a very happy bunny right now! Just got to hand in my dissertation on Monday and then I have to work on Third Floor with 7 other students for the rest of my time at uni (until May). So its all very exciting and this is the outfit I wore to the first Third Floor meeting, so I wanted to post about both at the same time. Hopefully we make a great issue of the publication and I can share all of it on here!