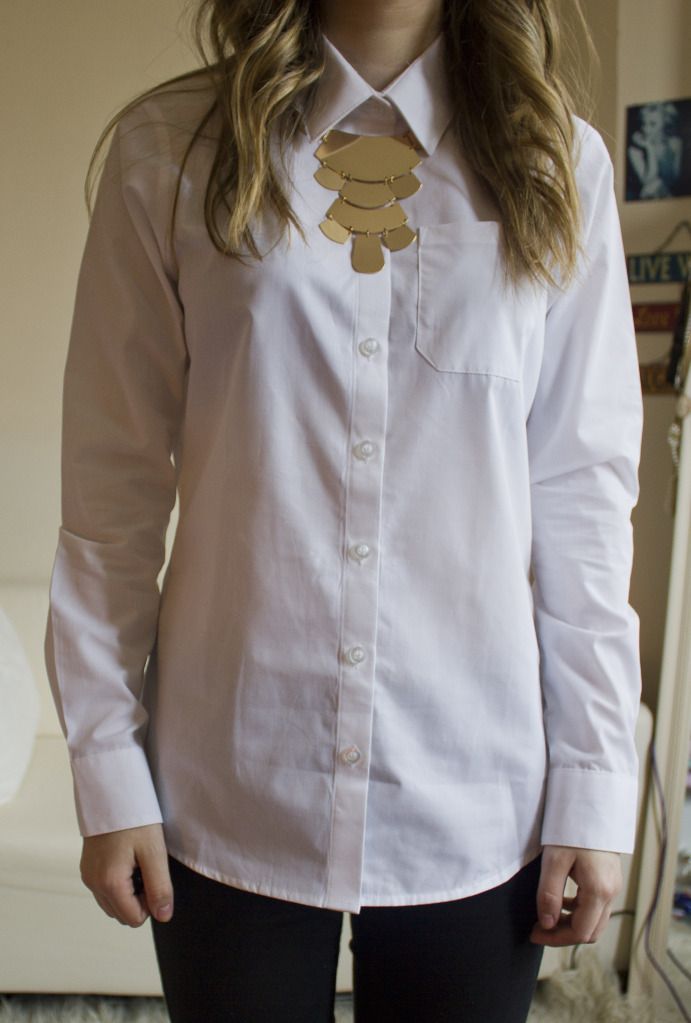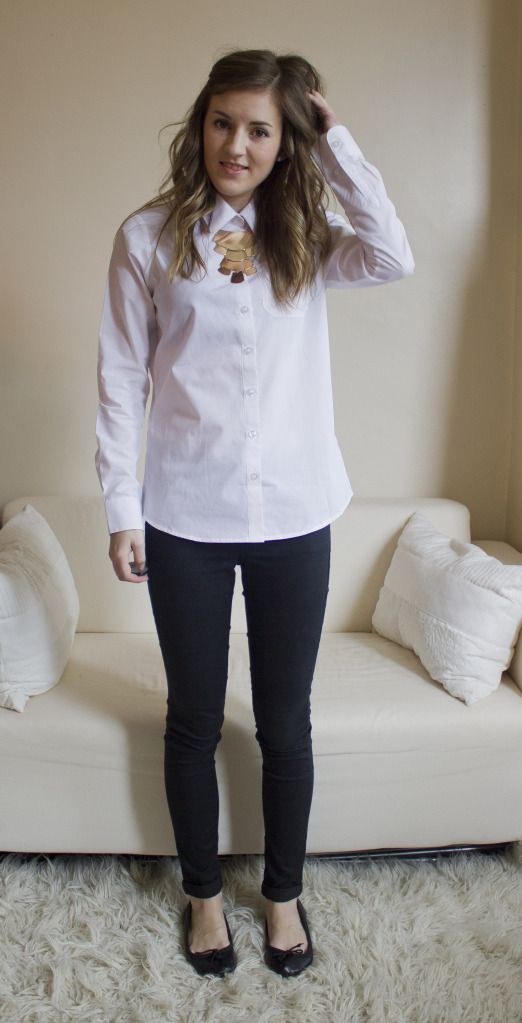 Shirt: George at Asda
Jeans: Topshop Leigh jeans
Shoes: New Look
Necklace: Miss Selfridge
I wore this to uni today, but I actually photographed it the other day, so my hair was actually straight today when I wore it. A couple of my friends said they liked what I was wearing today so that made me feel pretty good :). The shirt is a kids school shirt from Asda, age 13-14. I don't think I'm ever going to get any bigger I swear, but I suppose it keeps things cheap when you buy from the kids section!
Today was my final hand in of second year, I literally cannot believe uni is all over for a second time! I feel like I've only just started this year, and now I'm on my way to becoming a third year, then its the real world! Scary times.
I've spent this evening packing up my room and sorting out my stuff because I'm moving to another uni house in July so all my stuff needs to be taken home for summer or packed up ready to go to the next house. I have so much stuff its ridiculous. My mums already taken a car load home, I'm taking another car load tomorrow, and theres still going to be more stuff left to get. I've actually been quite sad packing up my room tonight because I'm only going to be living with one of my original housemates from halls next year, so I'll be losing 3 that I've lived with for the past 2 years now. I'm really going to miss them, so its all a bit sad.
But to cheer up I've now got the whole summer free and I'm going to get so much stuff planned and done to make the absolute most of my summer! First thing on the list is get some work experience, and then I want some amazing days out and trips, and to sort out my house at home because I love a good spring clean and bit of decorating 🙂