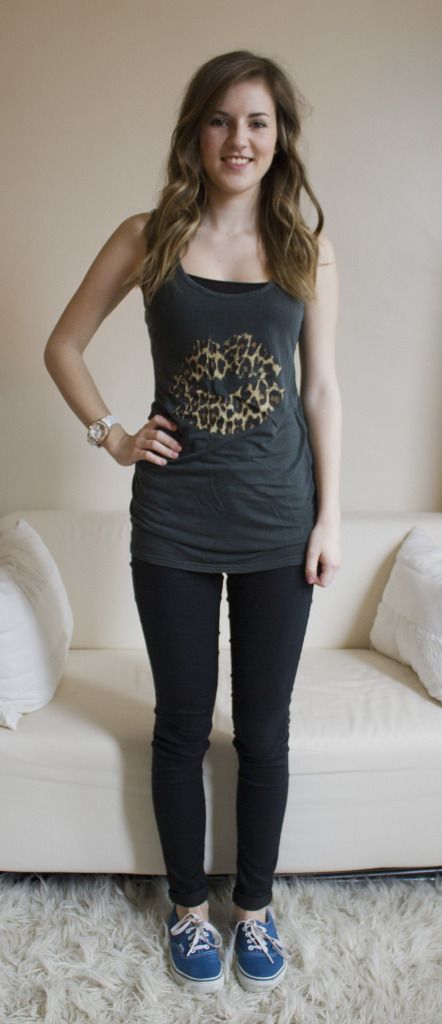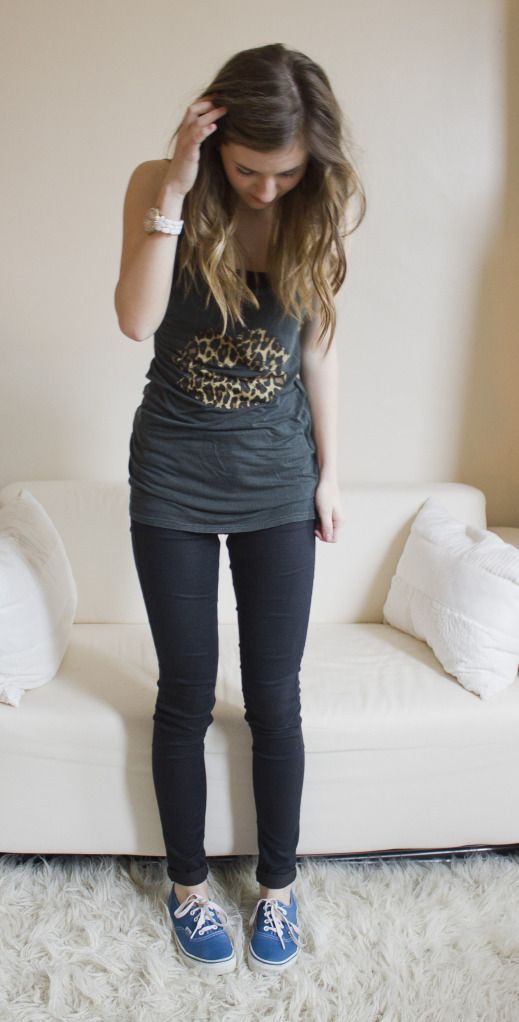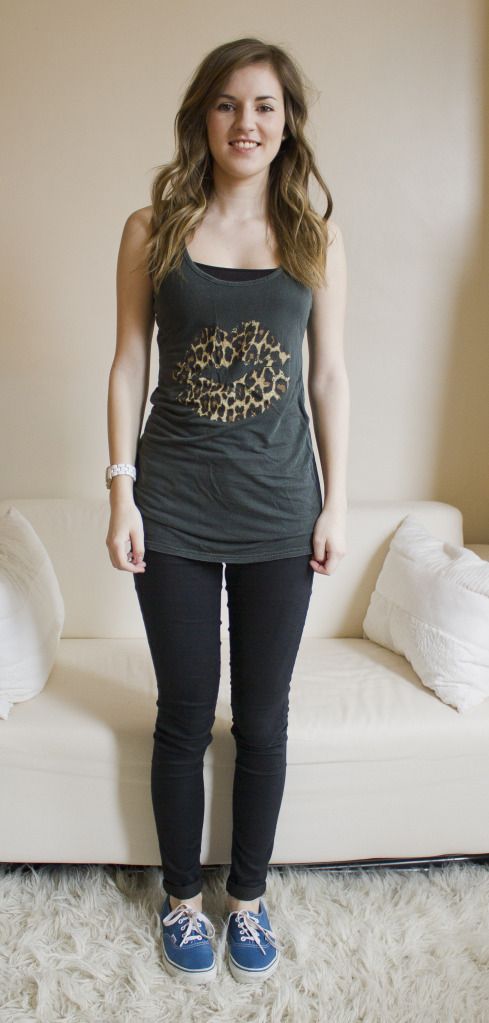 T-shirt:
Vest: H&M (just seen)
Jeans: Topshop Leigh Jeans
Shoes: Vans
Watch: Argos
I wore this to uni on Friday, which ended up me wandering around uni for ages on my own. I hate going to uni on my own and I hate even more going to the library computer room on my own. Its always packed and I feel like a pillock wandering around looking for a computer while everyone stares at you. Its horrible! And then I found a computer and it wouldn't log me in, so I had to go and find another one, epic fail of a day.
But enough of my whining, I'm not sure if I completely like this outfit because I just sort of threw it on at the last minute. I always look at fashion bloggers though and think, do you actually dress up this much everyday? I think for my blog I'd rather post stuff I actually wear rather than outfits that I think look good enough for a fashion blog. So I think this outfit would fall under everyday, just chucked it on category.
I'm trying really hard to do my essay tonight thats due in on Friday, I just can't seem to figure out how to start it. I'm too excited for it to be Friday night and for my summer to begin! This could be my last full summer before I have to start interning and working so I'd better make the most of it 🙂