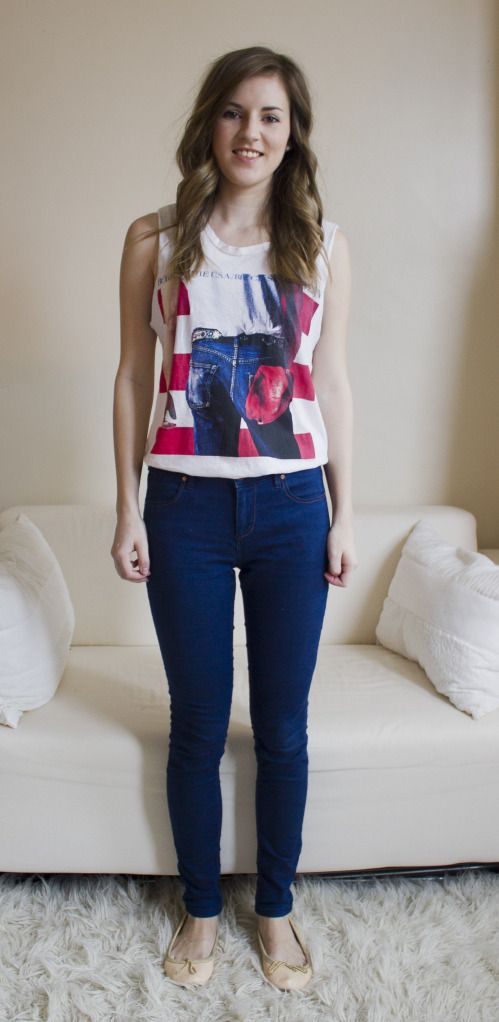 Top: H&M
Jeans: Topshop Leigh jeans
Shoes: New Look
I wore this a couple of weeks ago for the boyf's 21st birthday when I spent the day at his and went for a meal with his family which was lovely. I meant to photograph the outfit back then but I've been so busy that I literally haven't had the time, so I guess better late than never eh?
Im trying to get back to outfit posts so I did a batch of outfits the other day that I've worn recently and haven't had the time to post about. I do enjoy doing it, I just need to find the time and the space to do it, seeing as I'll be moving back home next week so I won't have my usual background setup available anymore.
I absolutely love this t-shirt, I think its going to be one of my new faves. This is a pretty casual outfit but I quite like it, I do think it needs to be accessorised up a bit though.
Enough of my rambling though, I seriously need to get some of my essay done tomorrow because I'm leaving it far too late. I just can't seem to get motivated for it because its such a weird style of essay that I've never done before. My plan is to start tomorrow (in theory).