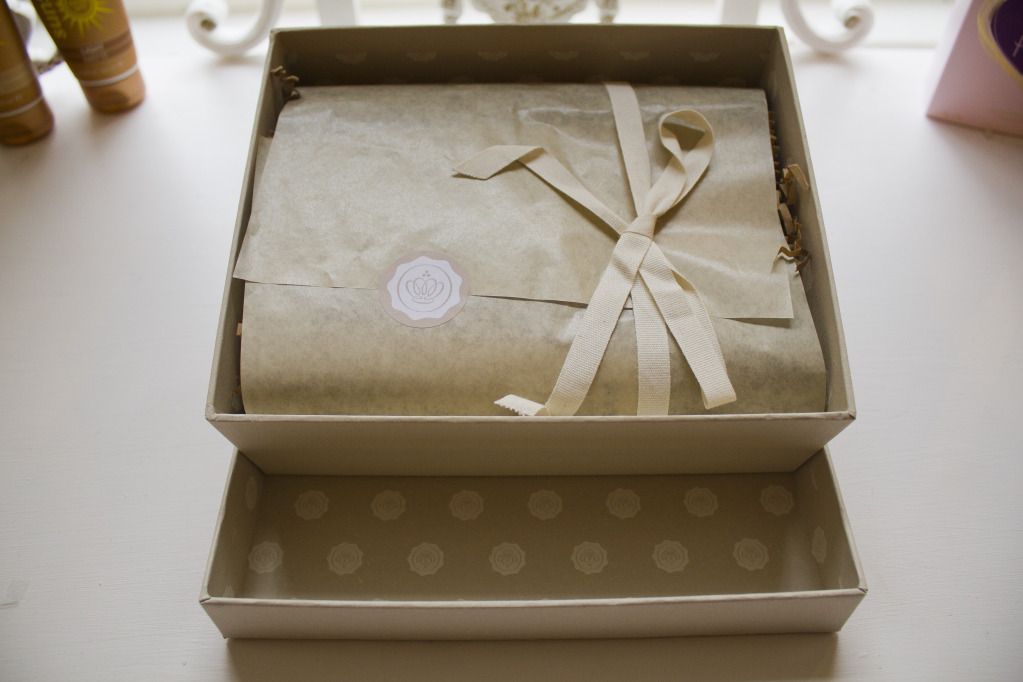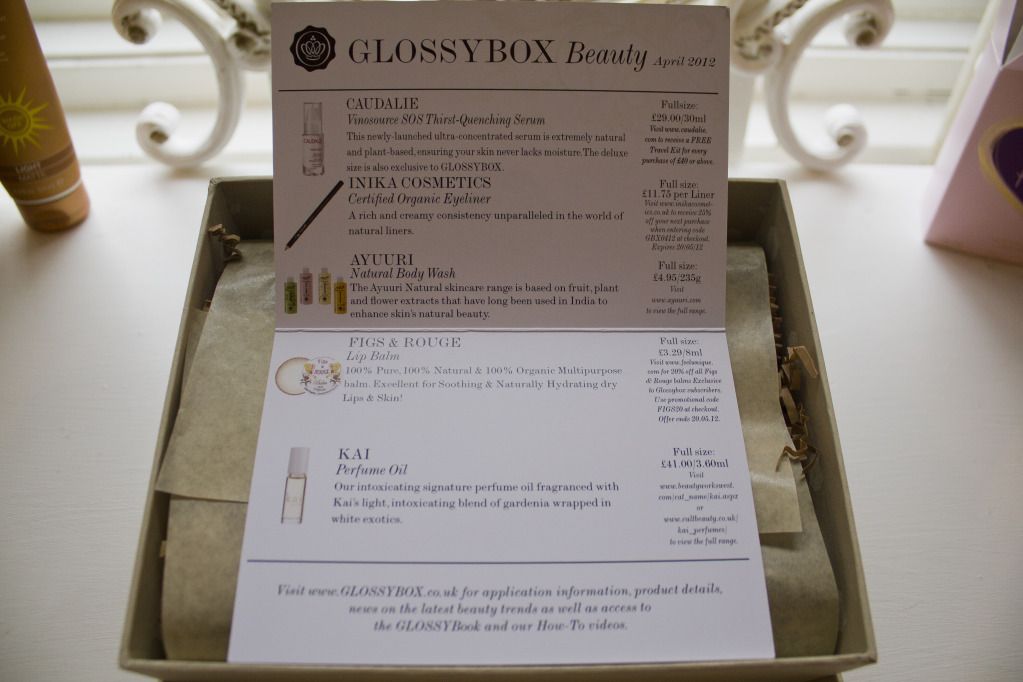 My second GlossyBox came in the post last Friday but no one was around to answer the door so I got one of those little red post cards through the door. And seeing as I've not been at my house all week, I've only just managed to go to the post office and get it! As I've only just opened it I haven't had the chance to try all the products but I like the look of them so far.
I love the Figs & Rouge Rambling Rose lip balm at first try because it smells really nice and has such a nice texture. The Inika eyeliner which came in the colour 'graphite' seems a really nice colour and consistency so I'm looking forward to trying that out. Im really pleased with the size of the Ayuuri body wash, its quite a large size, I expected only tiny sized products in these boxes. So hopefully thats a nice product when I get round to using it. Im not so sure on the smell of the Kai perfume oil, and it is a ridiculously tiny sample, I'm a bit disappointed with this product. I've been seeing a lot about Caudalie products on blogs recently so I'm really looking forward to trying this SOS thirst quenching serum product out too.
Anyways, just a quick post to show what I got in my newest GlossyBox. I noticed that a lot of people were complaining on the Glossybox Facebook page about the delivery of this box as the payment was taken at the beginning of the month and the boxes didn't arrive until the end of the month. In my opinion people do like to make a fuss about nothing don't they. Everyone was informed that the boxes would be a bit late this month and apologies for this, but everyone still had a moan about it! You're still getting the box, so whats the moaning about! Sorry about the rant but I really just don't understand people sometimes.