Superdrug: Simple Spotless Skin Anti-Blemish Moisturiser £2.47, MUA Mosaic Blush £2.50, BarryM Lip Paint in 147 £4.49
Superdrug: got2b 2 Sexy Collagen Lift Effect Mousse (can't remember how much it was), Fat Hair Conditioner and Shampoo £6.99 for both
Miss Selfridge: Necklace £3
Miss Selfridge: Necklace £3
Ebay: Ring £0.99
Ebay: collar tips £5.45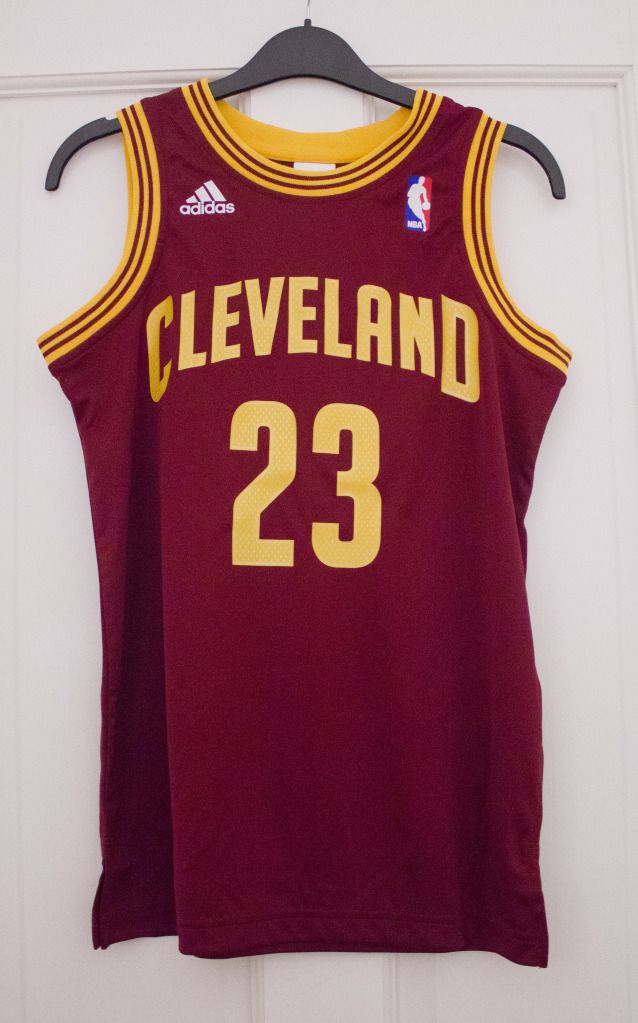 Adidas: Basketball jersey £4.20
Adidas: Basketball jersey £4.20
Primark: Blazer £18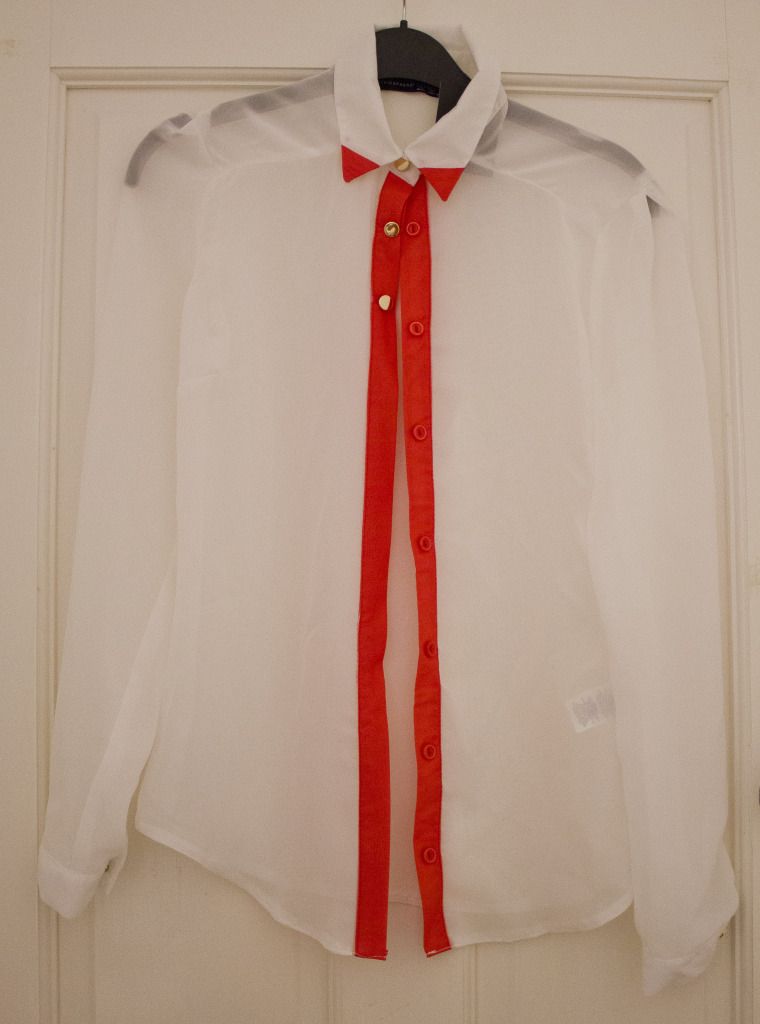 Primark: Blouse £10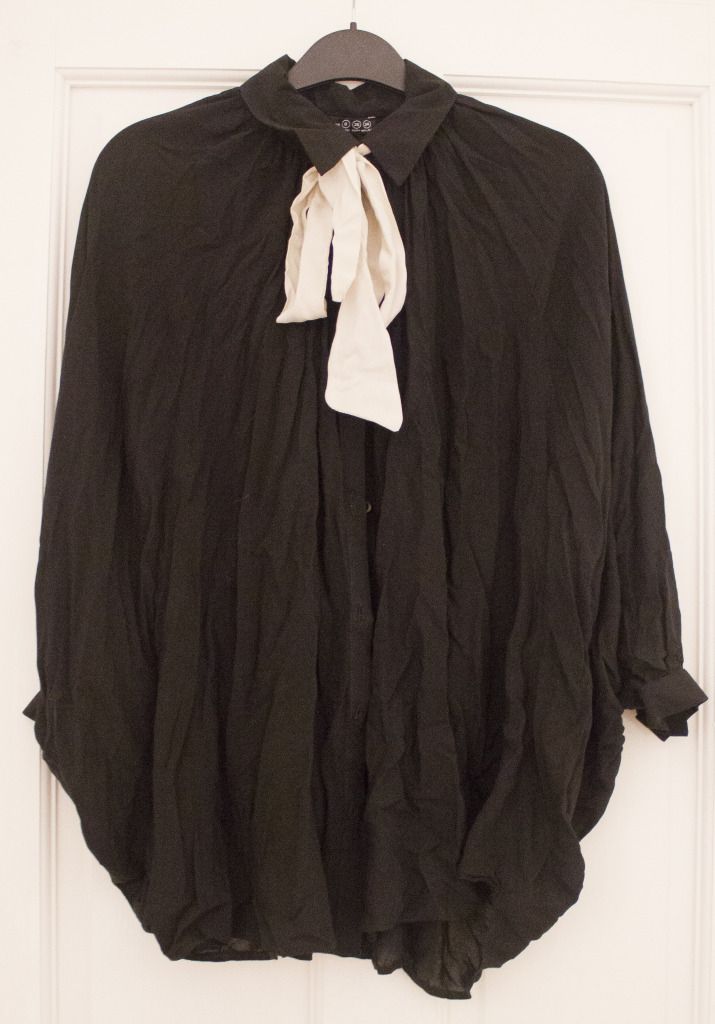 Primark: Blouse £12
Boots: Rimmel Lasting Finish 25 Hour Foundation £6.99, Rimmel Wake Me Up Foundation £8.99, Rimmel 1000 Kisses Lip Tint in Carry on Cherry £6.99 (free on 3 for 2 offer), Boots Tea Tree & Witch Hazel Peel Off Face Mask £3.05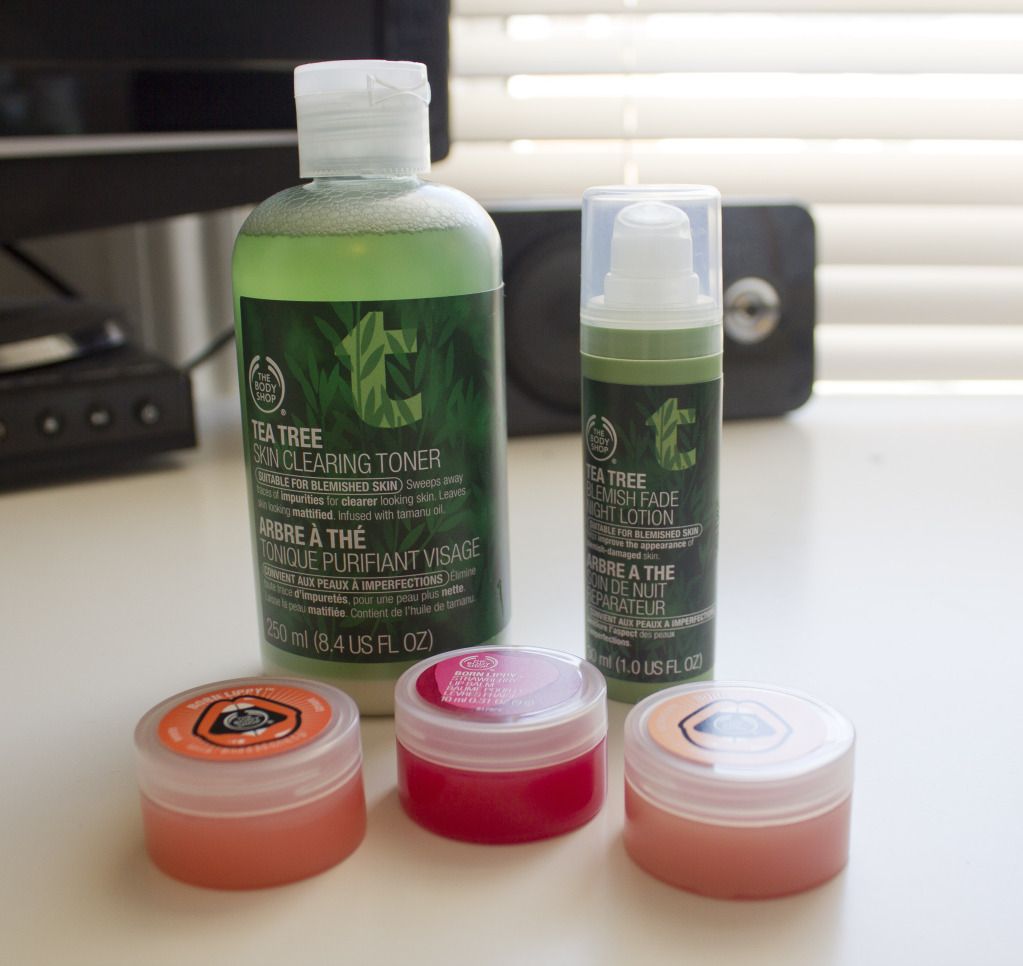 The Body Shop: Born Lippy Lip Balm in Guava, Watermelon & Strawberry £2 each and on 3 for 2 offer, Tea Tree Facial Toner £4.50, Tea Tree Blemish Fade Night Lotion £8
Miss Selfridge: Necklace £3
Miss Selfridge: Necklace £2
Primark: Headband £1.50
After looking at all this stuff I have realised I've been getting 'little bits' wayyyy too much recently. All the little few pounds gradually add up, but I guess what else am I gonna do with my money :). It seems like I've bought loads and spent loads but I only buy stuff thats on offer or cheap, I'm a bad one for being attracted by sales and offers. My friends had to drag me away from Boots the other day after I tried about 10 lip tints and lipsticks on the back of my hand because 'its all on 3 for 2!'. I need to stop! haha.
I've also been spending quite a bit on make-up and skin care stuff because I decided I need to take a bit better care of my skin. At the moment I'm a bit obsessed with clearing up my skin completely so I'm on a quest for an amazing skincare range, so I thought I'd go quite natural with a bit of tea tree and see if that helps. New make-up and freshening up my make up is another thing on my list of new bits I want, I always use the same boring stuff and never try new things so I've been buying a few things to try out and shakeup my products this year 🙂
My blog has been very neglected this week, I'm a bit of an obsessive and like to post practically every day but I haven't this week. I'm at my boyfriends house so its been a bit hard because we've been so busy. Also, outfit posts are too hard at my boyfriends because he doesn't have space in his room for my tripod etc, and I've not been making effort with my outfits, so I've just given up with it this week. I will definitely start doing it again next week once I'm at home for easter. I kind of miss doing it. We had a good night out in fancy dress for his birthday on Thursday so I might post a few pics of that, we then went to the beach yesterday which was fun, and made a trip to Surrey today for the boyf to do last years birthday present driving experience day.
All in all a busy but fun week 🙂