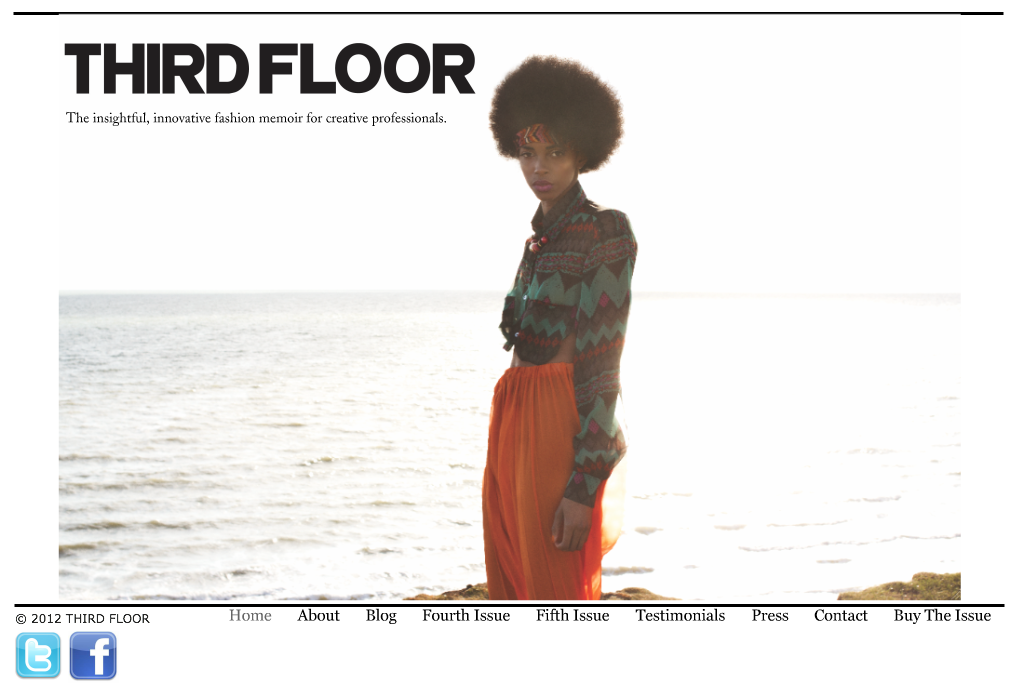 This week, I've left my camera at my boyfriend's by accident, so I can't do any outfit posts or anything like that. So instead I thought I'd do a post about my uni work because I'm really excited and happy about it at the moment (lame I know).
As I have mentioned in a
previous post
, I am responsible for the social media aspect of the Third Floor publication created annually by fashion students at my university. Tonight, I properly started working on building the social media sites and accounts for people to follow. As we have only just started the project, there is not much content on any of the pages, but there will be lots in the coming weeks once we start doing photoshoots and interviews.
The publication already has a Twitter, a Facebook and a Tumblr, so they are the same as they have been for previous years. However, I have made a new blog, a YouTube channel, an Instagram account, and a Pinterest account. There is an existing blog hosted on Wordpress but we as the new team were not happy with the visual layout of it, therefore I decided to start a new one. Tonight I have spent most of my time working on the blog. The bit I was most excited by are the clickable icons I created on it to direct people to the various other social media pages. I didn't know how to do this before, so I have spent ages tonight learning about how to do it and finally figured it out. I am so pleased with myself, many people will probably be like, well thats easy! But for me it is an accomplishment! :). Hopefully I will be teaching myself some more html coding over the coming weeks.
Anyway, the links to all of the pages are below so have a look if you fancy it! :)